GENERAL INFO
MUSIC BUYERS
MUSICIANS
PMU Officers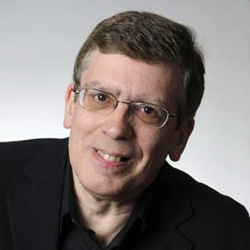 George Clewer
President/Secretary
564 Forbes Ave., Suite 1003, Pittsburgh, PA 15219-2903
Phone: 412 281-1822, Fax: 412 281-7866
Email:
president@afmpittsburgh.com
President/Secretary George Clewer has served as President of the Pittsburgh Musicians' Union since 2003 and as President /Secretary since 2007. As a freelance saxophonist, George performs in both jazz and show venues. His 'Burg Sounds column in the Pittsburgh Musician keeps members abreast of the most recent performances of many Local 60-471 members.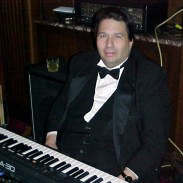 Andrew Yalch
Vice President
Email: andyy123@hotmail.com
Vice President Andrew Yalch has served as Vice President since 2005. Andy is a pianist, performing jazz in many Pittsburgh venues, and teaches in the Wilkinsburg Public Schools.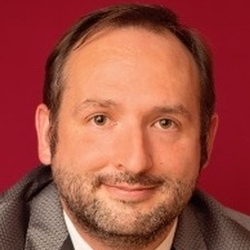 Brian Buckley
Executive Board Member
Email: basicbuckley@yahoo.com
Brian Buckley enjoys a highly diversified music career as a performer, composer, music director, and educator. Brian actively freelances as a pianist, organist, and accordionist in every genre, including classical, jazz, pop, rock, country, improv theater, feature films, opera, and musical theater.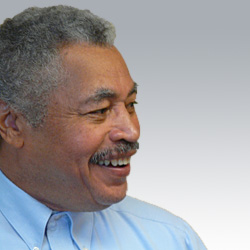 Thomas Evans
Executive Board Member
Email: tevans35@comcast.net
Thomas Evans has served on the PMU Board since 2007. Tom is a jazz musician and singer with many ties to the Pittsburgh musical community. Tom has also served as Local 471 Delegate to the AFM Convention.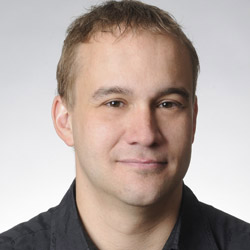 Joe Herndon
Executive Board Member
Email: joeherndon.joe@gmail.com
Board Member Joe Herndon was appointed to the PMU Board in 2012. Joe is a trumpet player performing with the Civic Light Opera and Latshaw Pops Orchestra. He serves as Shop Steward for the Latshaw Pops Orchestra, and is an active Union Musician playing miscelleneous engagements with his Latin Band Azucar and many other groups throughout the Pittsburgh area.

MaryBeth Schotting
Executive Board Member
Email: mglasgow@andrew.cmu.edu
MaryBeth Schotting currently teaches violin in the String Preparatory Division and Music Extension Division at the Carnegie Mellon School of Music, having served as Director of the String Prep Division for sixteen years. She is also a tenured member of the Pittsburgh Opera and Pittsburgh Ballet Orchestras, as well as the current Concertmaster of the Civic Light Opera. She has performed with a multitude of orchestras in the area, including the Chamber Orchestra of Pittsburgh, Pittsburgh Symphony & Wheeling Symphony, and has performed at music festivals around the world including the Sunflower Music Festival, Breckenridge Music Festival, Colorado Music Festival, New Hampshire Music Festival, Spoleto Music Festival USA and Italy, and at music festivals in Austria and France.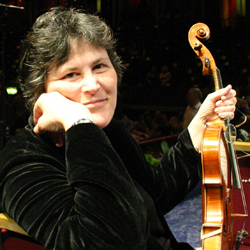 Stephanie Tretick
Executive Board Member, Delegate to AFM Convention
Email: sgtviola@gmail.com
Board Member Stephanie Tretick has served on the PMU Board since 2007, and as PMU's delegate to the AFM Convention has been a member of the Convention's Law Committee. Stephanie is a violist in the Pittsburgh Symphony. Previous to her tenure in Pittsburgh she was a member of the Baltimore Symphony, both as a violinist and violist.